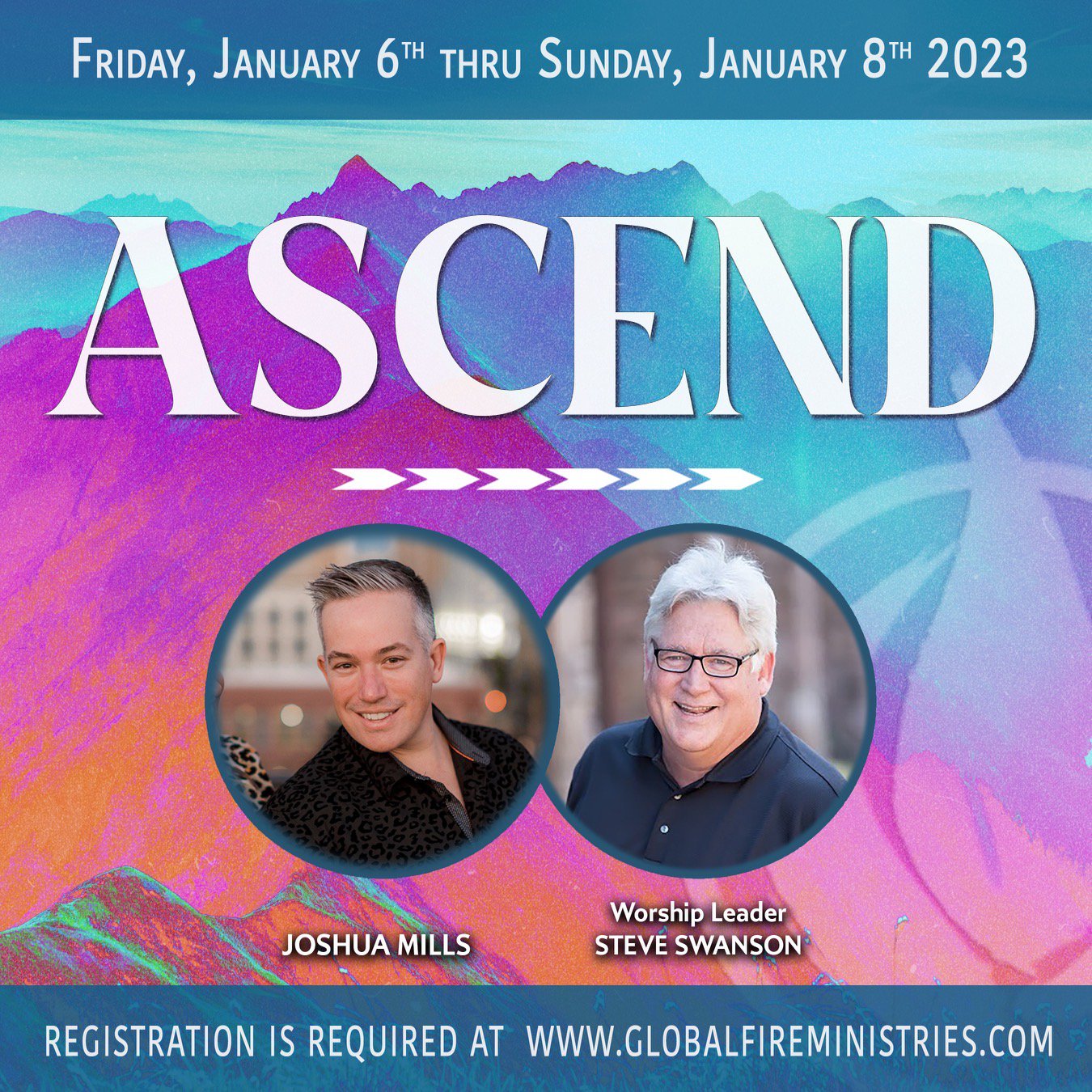 Join us for Ascend!
THE IN-PERSON EVENT AT THE FIRE CHURCH.
We are excited to announce Ascend with Joshua Mills and worship leader Steve Swanson
[Jesus] said, "I tell you the truth, you will all see heaven open and the angels of God going up and down on the Son of Man, the one who is the stairway between heaven and earth." John 1:51, NLT
These are days of greater glory! Extraordinary signs, wonders and miracles are being released upon the people of God. Revelatory vision is being imparted and many are encountering the divine supernatural in new and wonderful ways. In these days, God is pouring out His Spirit and inviting us to further explore the dimensions of the heavenlies. Ministering angels are being dispatched on divine assignments. We're being given full and open access into this realm through the revelation of Jesus with a heart that is postured in worship before His throne of glory. As we learn how to ascend with our voices unified in praise, the answers come quickly and breakthroughs take place! Get ready to rise up higher, get ready to embrace your true identity in God, get ready to find your new song and experience His glory as we Ascend!
The Fire Church, 325 Walla Court, Murfreesboro, Tennessee, January 6th-8th