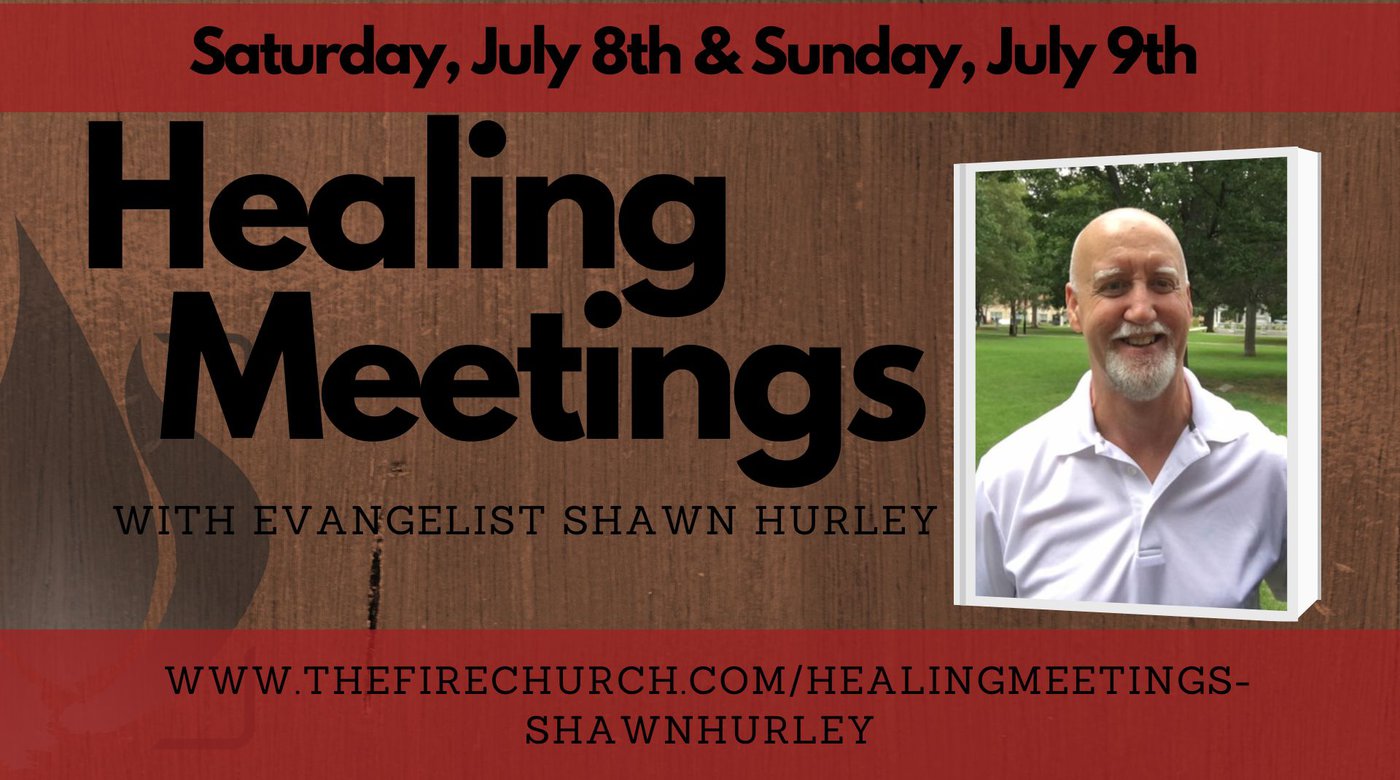 Join us for Healing Meetings!
FREE REGISTRATION COMING SOON FOR THE IN-PERSON EVENT AT THE FIRE CHURCH
Saturday, July 8th @ 10:00 am - Teaching and Impartation
Saturday, July 8th @ 12:00 pm- 2:00 pm - Activation & Outreach to the Community
Saturday, July 8th @ 7:00 pm
Sunday, July 9th 10:00 am - Sunday Service/Impartation/Activation/Demonstration
The Fire Church, 325 Walla Court, Murfreesboro, Tennessee, July 8th & 9th
Shawn Hurley Biography
In 1981 in a jail cell, I called on the name of Jesus and He set me free. The Holy Spirit filled me with fire, tongues and power. I was saved and lived for 30 years like I didn't even know Him. I was caught back up in addiction to alcohol, drugs, lust and lying.
I believed that God had abandoned me. What I didn't know is that He never abandons us, but the devil lies so well and for those of us who don't renew our minds, we end up believing we blew it, which was my case.
Then in 2013 I went on a missions trip to south Africa and inside I was filled with guilt, shame, and condemnation, but I always hid it well. Some of the women came back from the brothels and they said the Glory of God on those women in the brothel was incredible. My mind said Gods Glory? Hookers? And the Holy Spirit said to me, He said: "You see Shawn, it's never been about you loving me, it's always been about my Love for you."
I came home and started learning what the bible said about me after a woman contacted my wife and said she just heard in prayer that your husband has the gift of healing, so I chased after God like never before and then all the miracles started happening. I wasn't perfect, I still lived out of the flesh but God was teaching me and He also led me to create Happy Hands Ministry to preach and heal all over the world, which is what I do today. God never gave up on me, and He never will give up on you!
Childcare is available for Saturday, July 8th @ 10am and 7 pm.