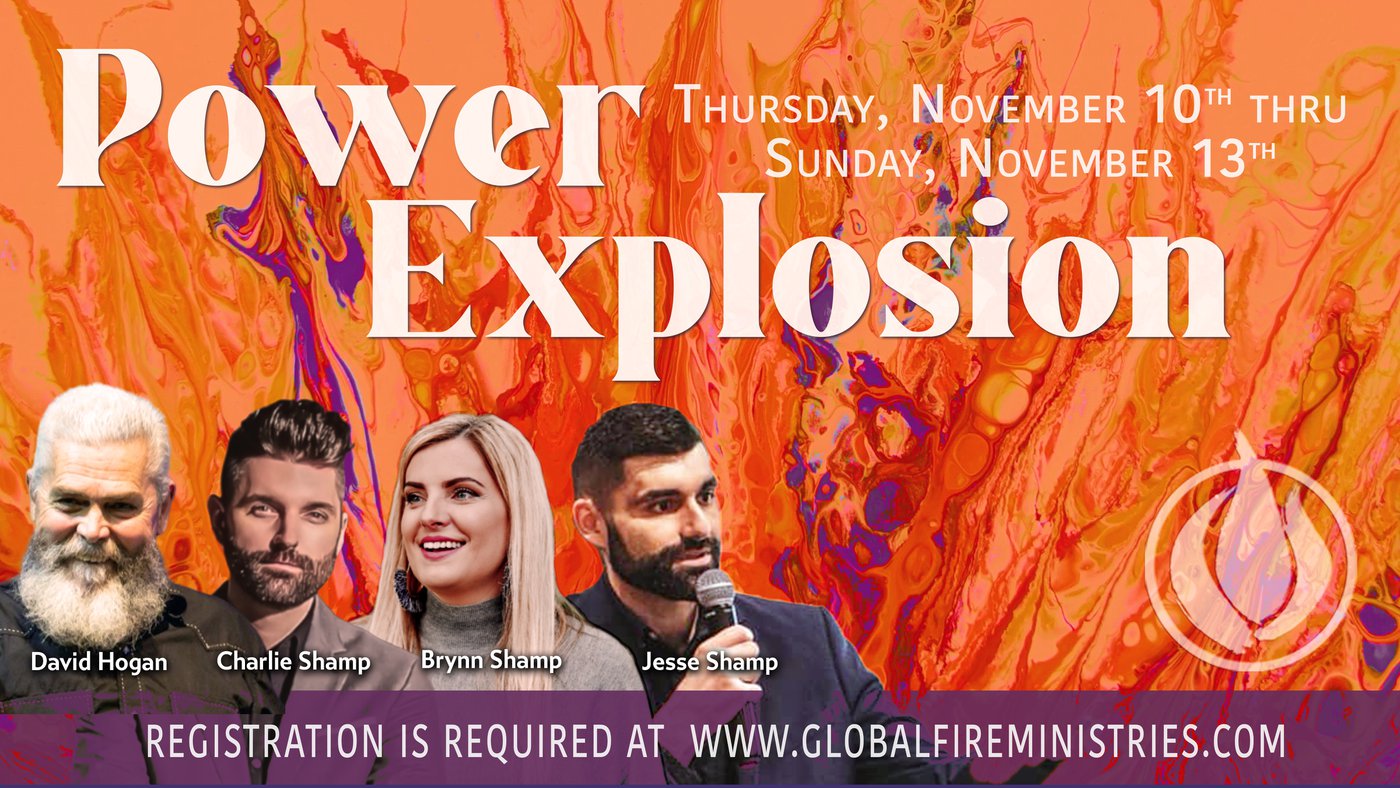 Join us for Power Explosion!
THE IN-PERSON EVENT AT THE FIRE CHURCH.
We are excited to announce Power Explosion with David Hogan, Charlie, Brynn, & Jesse Shamp!
Psalm 110:1-3
"The Lord God says to my Lord (the Messiah), Sit at My right hand until I make Your adversaries Your footstool. The Lord will send forth from Zion the scepter of Your strength; rule then in the midst of your foes. Your people will offer themselves willingly in the day of Your power, in the beauty of holiness and in holy array out of the womb of the morning; to You (will spring forth) Your young men, who are as the dew."
These ARE the days of His power! The enemies of God are being subjected while Jesus is sitting at the right hand of God! So who then will do the subjecting of these enemies here on earth at this time? It is us!
The true Church of Jesus Christ is wielding the battle-axe to bring healing, deliverance, justice and redemption to the nations! (Jeremiah 51:60)
Come join The Fire Church and these Generals of Power and Glory For our Power Explosion Nov. 10-13! Come expecting that you will never be the same.
The Fire Church, 325 Walla Court, Murfreesboro, Tennessee, November 10th-13th