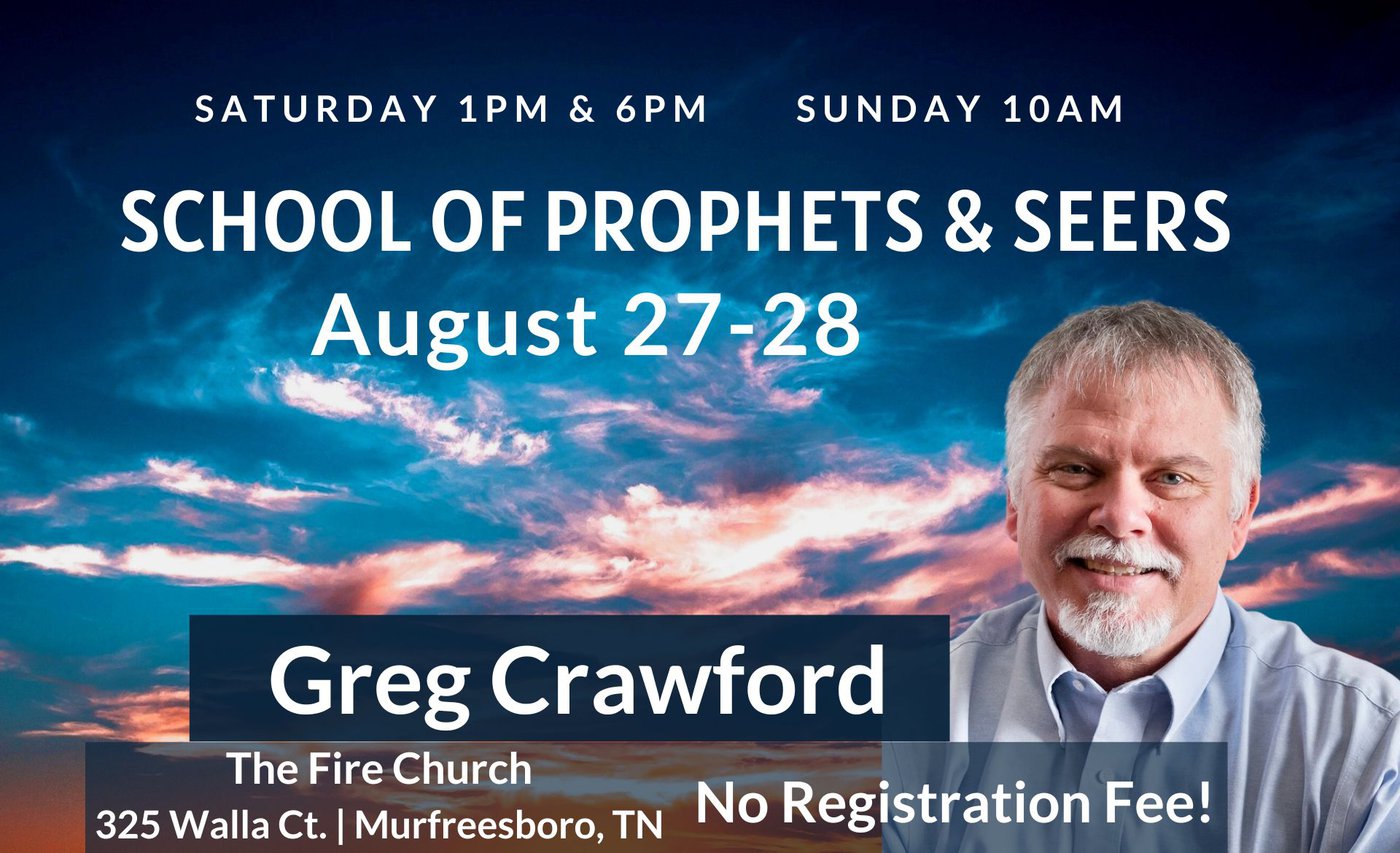 Join us for School of Prophet & Seers
NO REGISTRATION FOR THE IN-PERSON EVENT AT THE FIRE CHURCH.
We are excited to announce The School of the Prophets and Seers with Greg Crawford! This school will
unlock your prophetic grace, release you from "conformity of gifting" and cause you to find expression of your gifting with confidence and individuality.
Saturday 1:00 PM Session:
Distinguishing God's Voice from all others
How to enhance and clarify your hearing
Finding pathways to the supernatural
Saturday 6:00 PM Session:
Prophets and prophetic expression
The different types of prophets and their functions
Seers, Dreams and Visions
Prophetic Activation
Q & A after all teachings!
The Fire Church, 325 Walla Court, Murfreesboro, Tennessee, August 27th & 28th